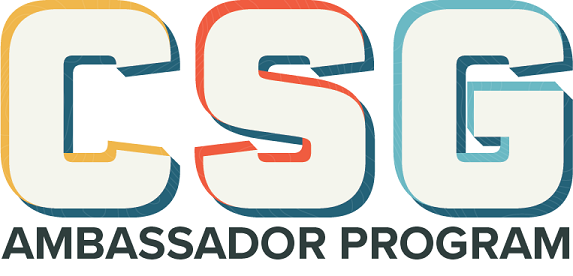 ​High School students from across Nebraska are invited to serve as Ambassadors for the Cornhusker State Games, sharing CSG information in their community/school, and gaining valuable sports-event marketing/organization experience in the months leading up to the Games. Nebraska Sports Council staff members will provide mentorship and motivation to successful applicants in periodic Zoom meetings and regular communications. Successful applicants will receive Cornhusker State Games gear, free entry in the Cornhusker State Games, statewide connections with mentors and other students, a fun/valuable marketing experience and a great resume item for scholarship applications.
Responsibilities
Actively promote and market the Cornhusker State Games and its various programs to fellow students, coaches, teachers, staff, and your community as a whole.
Display promotional materials including official Cornhusker State Games and Torch Run posters and brochures at your school and sports venues in your town.
Promote the Cornhusker State Games and Torch Run website and registration links through various electronic platforms including email & social media.
Make presentations about the Cornhusker State Games to student-athletes and coaches at seasonal sports meetings and practices.
Promote the Cornhusker State Games at various school-sponsored activities and games.
Promote the Cornhusker State Games and the Torch Run to athletes in your school and community
Collaborate with P.E. Teachers on ways to incorporate aspects of the Cornhusker State Games in class.
Create a pitch for the morning announcement describing the opportunities that are available for students.
Responsibly promote the Cornhusker State Games using school affiliated social media outlets.
Send progress reports to the Cornhusker State Games staff about ongoing promotions.
Benefits
Valuable experience and an excellent resume builder.
Opportunity to utilize the Ambassador Program as volunteer/service hours.
Opportunity to network and build relationships.
All Ambassadors will receive a complimentary individual sport entry for the 2022 Cornhusker State Games upon completion of minimum requirements. Some limitations may apply.
Apparel package
Qualifications
Ambassadors must be High School student-athletes with a passion for sports
Prior experience as a Cornhusker State Games athlete is preferred but not required
Must be outgoing, self-motivated, enthusiastic, and willing to embrace the Cornhusker State Games missions
Basic understanding of marketing principles and the ability to utilize social media
Application/Selection Process
All interested High School students meeting the qualifications listed above may apply.
Multiple Ambassadors per school may be selected. Ambassadors will be selected based on the effort, content, and creativity of their application.
Chosen Ambassadors will finish mid-July
Approval and Signature from High School Principal or Athletic Director required
Applications will be accepted until June 1, 2022.
Please submit your completed application form and cover letter via the following methods:
Mail: Cornhusker State Games, PO Box 29366 Lincoln, NE 68529
Scan/Email: info@nebraskasportscouncil.com
Thank You to our platinum sponsors
Mailing address: 
PO Box 29366
Lincoln, NE 68529
Shipping address:
7620 N 70th
Lincoln, NE 68517