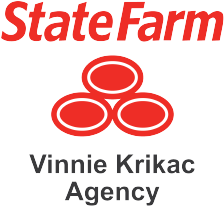 Date & Time
Date: Friday, July 19, 2019
Time: 4:30 – 7:15 p.m.
Location: East High School, 1000 S 70th Street in Lincoln View map.
About SportFest
Prior to the Opening Ceremonies, athletes and guests are invited to enjoy SportFest from 4:30 to 7:15 p.m. in and around East High School.
Attractions include:
The athlete meal, compliments of Arby's of Lincoln, Pepsi of Lincoln and Hiland Dairy
Exhibitor Booths
*EuroBungee
National Guard Chopper Display
Temporary CSG torch tattoos
Lincoln Fire & Rescue Truck Display and more.
At 7:15 p.m. SportFest closes and athletes move to the parade-staging area in the park between East High School and Seacrest Stadium.
Event Details
Athlete Meal (served 4:30 – 7 p.m. in the East High cafeteria) includes Arby's Roast Beef sandwiches, Frito Lay chips, soft drinks and ice cream treats.  Seconds, if available, will be served beginning at 6:15 p.m. so come back around if you're still hungry.
Exhibitors (open 4:30 – 7 p.m.): Contact the Cornhusker State Games if you are interested in being a vendor: email – info@nebraskasportscouncil.com; phone (402) 471-2544.
The free CSG torch tattoo station is positioned in the vendor area as well.
*Treasure Moment Cheerful EuroBungee Trampoline is offered for a fee outside the gym in the park from 4:30 – 8 p.m.
Lincoln Fire and Rescue will also be on hand in the park with a truck on display.  They'll be joined by members of the Nebraska National Guard who will invite guests to get a hands-on look and visit with the pilot of their helicopter on display out front.
SportFest is presented by Arby's of Lincoln, the Realtors Association of Lincoln and Hiland Dairy.
Admission
Registered Cornhusker State Games Athletes—FREE via their Athlete Pass, which is included in the athlete packet or team box.
A Spectator Pass for non-participants, which costs $15 and includes free admission to all CSG sport venues, can be purchased on site.
Admission to Opening Ceremonies alone is $10 for adults, $5 for students (6-18 years), free for kids 5 and under, and can be paid on site at entrance gates.
Non-athletes can also enjoy the SportFest athlete meal for $5 payable at the SportFest entrance.
Mailing address: 
Po Box 29366
Lincoln, NE 68529
Shipping address:
3260 Folkways Blvd Suite B
Lincoln, NE 68504