Torch Madness is a social media bracket challenge that allows Nebraskans to share their school and community pride by voting for their choice in matchup posts leading up to an eventual champion.  Just like the NCAA Basketball March Madness, we have 64 competitors, and our Torch Madness rounds will be conducted along a similar timeline to the NCAA's.
Beginning March 7 vote daily on our CSG Facebook Page and CSG Instagram Page for your favorite mascot in Nebraska. Gather your friends and family and move them through the Bracket of 64.
NOTE: Some mascots, i.e. panthers and blue jays, may have several schools and communities pulling for them, while others may just have one school/town, i.e. chanticleers.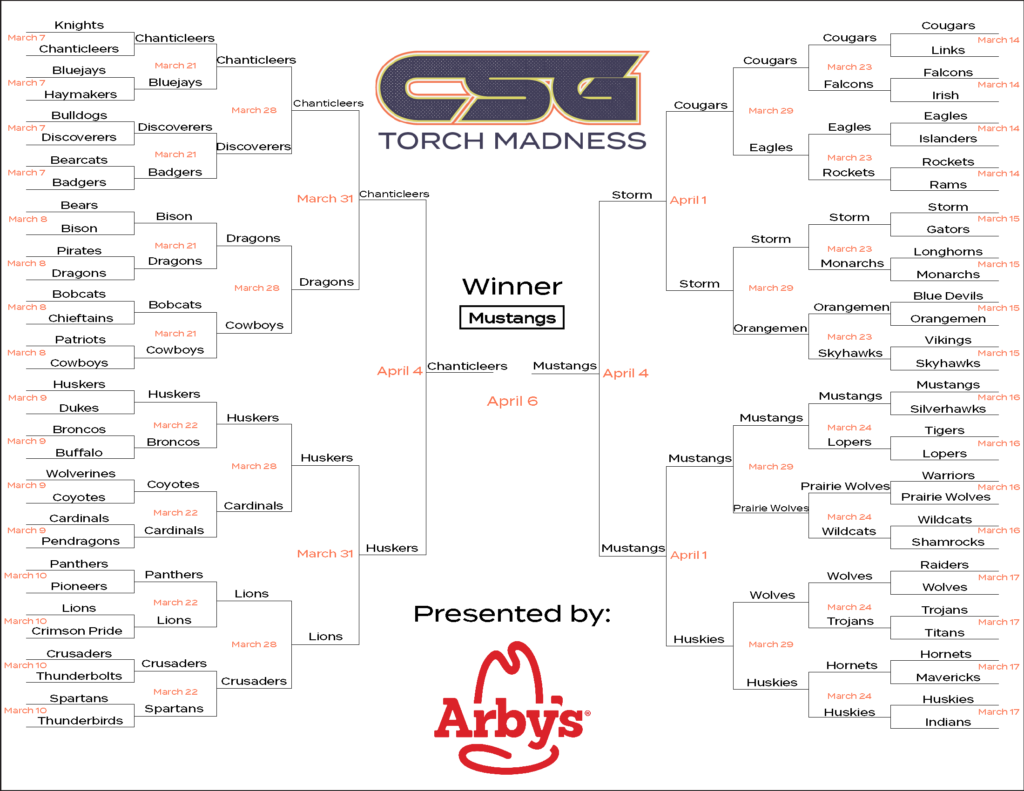 Thank You to our platinum sponsors
Mailing address: 
PO Box 29366
Lincoln, NE 68529
Shipping address:
7620 N 70th
Lincoln, NE 68517