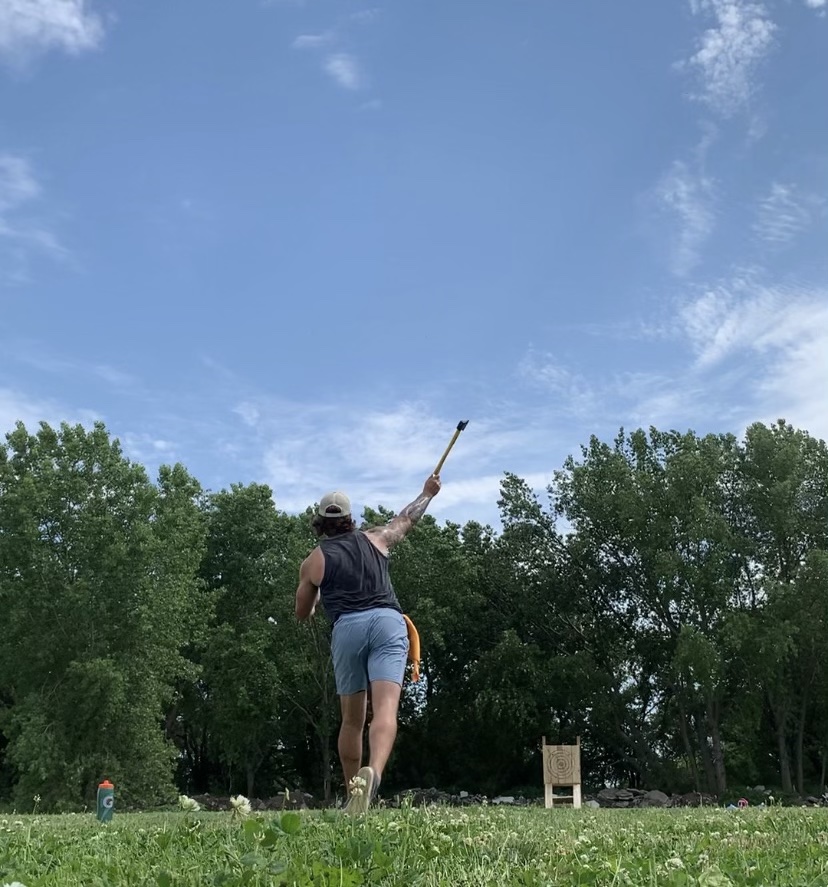 Usually, meeting someone trying to break a Guinness World Record is uncommon. For Seward native Jesse Rood, he calls it just another opportunity.
For most of his life, baseball was the number one passion for the 25-year-old firefighter. After injuring his shoulder playing baseball as a senior in high school, Rood decided to attend the University of Nebraska-Lincoln to focus on his major, geography.
Once he moved to Lincoln, Rood started working part-time at Craft Axe Throwing. 
"Because of that, I got more interested in the sport, and that's how I got the idea of breaking this record," Rood said.
After further research, Rood, who currently resides in Lincoln with his wife, Isabel, and two cats, discovered that the Guinness World Record for longest axe throw was 72 feet, which he had previously accomplished.
A couple of days later, Rood called the Guinness World Record headquarters with various questions.
"One thing I asked them was, What does it take to break this record?" Rood said. "I received all the information I needed; from there, I just needed a place to throw."
After many conversations with different individuals, Rood has the chance to break the record during the Cornhusker State Games Opening Ceremonies this summer.
For Rood, it's a big difference; throwing an axe by himself compared to doing it in front of thousands of people.
"The most important thing is taking deep breaths and focusing on the target," Rood said. "The day of the ceremonies will be more intense than usual because so many people will be watching."
Rood has been consistently hitting the target from about 80 feet. However, his ultimate goal at the Opening Ceremonies is to reach 120 feet.
This year's Cornhusker State Games Opening Ceremonies is set for Friday, July 15. The show begins at 8 p.m. at Seacrest Field in Lincoln. Registered athletes who come early from 4:30 – 7 p.m. can enjoy the free athlete meal at Sports Fest.
Find more information at www.cornhuskerstategames.com/opening-ceremonies. 
"I'm just very thankful for this opportunity," Rood said. "No matter what happens, I'm happy I discovered this new passion."