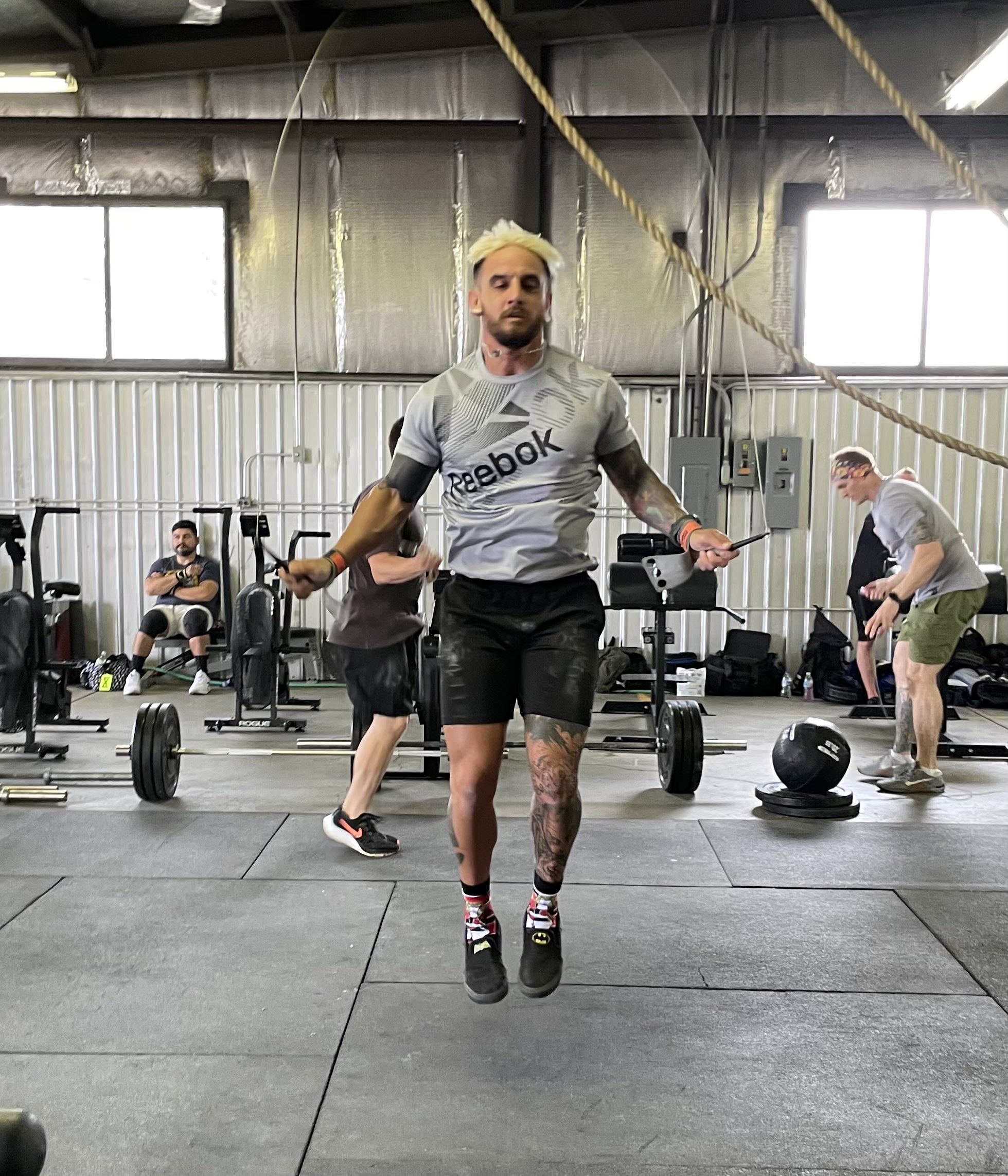 CrossFit is regarded as a physical exercise philosophy and a competitive fitness sport, incorporating elements from high-intensity training.
For the past decade, CrossFit has been a tremendous way to stay in shape for North Platte native Jordan Vigil. For the first time in his life, he is competing in the Cornhusker State Games.
The endurance and perseverance that CrossFit brings immediately attracted the 37-year-old.
"I've just always been a workout junkie," Vigil said. "I met a few people competing in CrossFit, and ever since then, I have fallen in love with the pain."
Everyone has a reason why they do what they do. For Vigil, he competes in CrossFit because he wants to be as healthy as possible.
"The number one key is to work out and eat the right food," Vigil said. "I want to be in shape for my kids to compete in sports with them eventually. I've always said that I want to live to be 100 years old."
In 2020, Vigil was sitting at home when he discovered TikTok during the COVID-19 pandemic. Now, nearly 30,000 followers later, he brings a unique variety of content to his audience.
"Honestly, I never thought I would get on TikTok," Vigil said. "I like interacting with people, and I've learned how fun it is."
You can find Vigil's account on TikTok @boom_boom249.
This year's Cornhusker State Games Opening Ceremonies is set for Friday, July 15. The show begins at 8 p.m. at Seacrest Field in Lincoln. Registered athletes who come early from 4:30 – 7 p.m. can enjoy the free athlete meal at Sports Fest. Cornhusker State Games CrossFit takes place on Saturday, July 16, 2022, at Big O Fitness in Omaha, NE.
Find more information at https://www.cornhuskerstategames.com/.
"I've always wanted to compete in the Cornhusker State Games," Vigil said. "I'm so thrilled to finally get this opportunity."