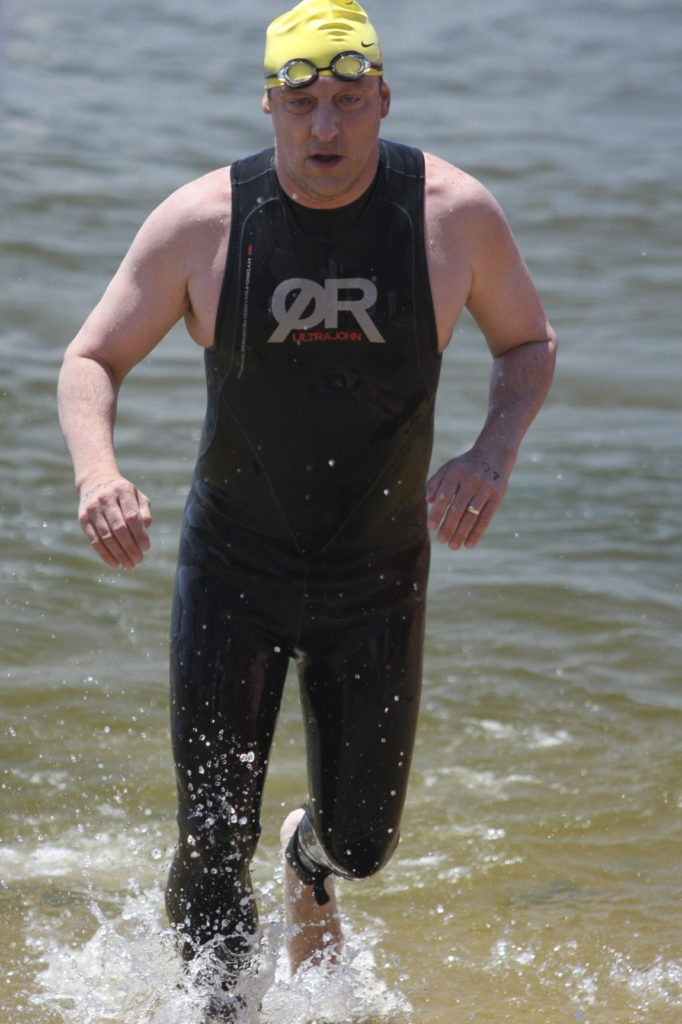 For Joe Giitter, swimming is a sport he uses as a metaphor for life. The 61-year-old from Omaha started his swimming journey when he was a young boy despite being scared of the water. "I was afraid to death of the water for a while when I was a young kid, but once I got into the water, I enjoyed it," said Joe. Ever since he jumped into the pool as a young kid, Joe has spent a lot of his life in the water.
After college, Joe moved to Tennessee, and eventually ended up in Washington D.C., where he worked for the Nuclear Regulatory Commission (NRC). About three years ago, he retired from the NRC and moved back to Omaha to start a photography business full-time. During his time in D.C., Joe found his passion for open water swimming. Joe competed in many different events, including swimming across Chesapeake Bay multiple times, and conquering the Potomac River, Choptank River, and other tributaries of Chesapeake Bay.
He has competed in both pool races and open water events, which typically take place in lakes, rivers, and tributaries. Open water swimming can vary in distances, but races can be anywhere from one mile to 25 km.
Joe explains how different pool races and open water races can be. "Open water is a complete different set of skills. You have to look up and look at the buoy constantly, so you know where you are," said Joe.
One of the things Joe loves about open water swimming is the sense of accomplishment and personal satisfaction from distance swimming. Any endurance athlete knows how hard a race can be and the amount of training that goes into it. "The great thing about distance swimming is you get to compete against yourself, and you can see the improvement," Joe said.
Joe last competed in the State Games in 2019 in the 100 Meter Swim and the Open Water One Mile Swim. This year, Joe is stepping up the distance to the 5k Open Water Swim.
Coming into the Games, Joe hopes to complete the swim in under two hours. He has been putting in a lot of time in the pool to get his body ready for the 5k. "When I am training, I try to swim the distance that I will for the race so that I can get used to the distance," said Joe.
Over the years, Joe has learned a lot of life lessons. "In life, there can be many different challenges, and swimming has helped me tackle some of the obstacles of life," Joe said. He has also learned that nothing in life comes easy; you have to work for it, just like swimming.
Best of luck to Joe on his CSG quest.