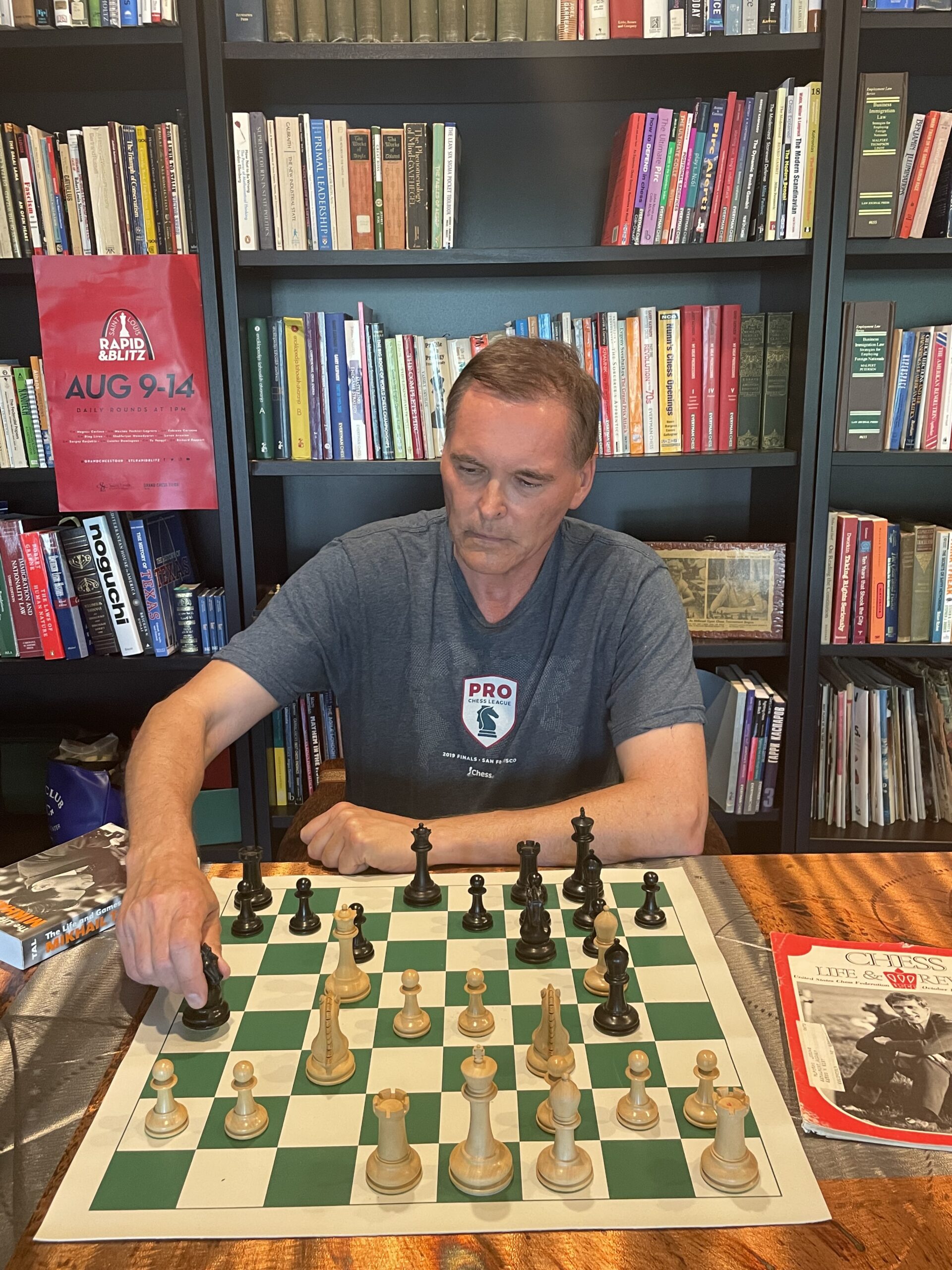 Born and raised in Lincoln, NE, Rodney Malpert is moving back to his hometown after living in several metropolitan cities such as Dallas and Phoenix. The 61-year-old Cornell University graduate is looking to give back to the passion that has allowed him to meet unique individuals around the country.
Some of Malpert's passions include Husker football, hiking, and boating. But, his number one dedication is chess. Something he fell in love with as a kid.
The average club chess player stands at a level of 1,200. You're considered to have mastered the game at a level of 2,200. Incredibly, at his peak, Malpert reached a level of over 2,400. Because of this, he is considered a "senior master of chess."
"It just so happened that in the 1970s, Nebraska was a mecca for chess," Malpert said. "The University of Nebraska-Lincoln won the national championship in chess, and it was an extremely vibrant center in the middle of the country. That's how I got introduced to the game."
As chess started to rise in popularity, so did Husker football. As a result, chess players in Nebraska frequently compare their sport to the Cornhuskers.
"Chess in Nebraska is a lot like their football team in a way," Malpert said. "There's no geographic reason for why they are skilled, the stars came together around the same time, and there were talented people involved. It just happened."
Chess involves much intensity. So much in fact that Malpert has seen players lose over 20 pounds in just two weeks while competing in the World Championship matches.
"Endurance plays a massive role in chess; there is a physical aspect that you must prepare for," Malpert said. "Players must brush up on analysis regarding particular individuals, get quality sleep and be in good shape. Sometimes it can be draining."
This summer, Malpert is helping out chess players at the Cornhusker State Games Chess Tournament. He will give his expert feedback and analysis to the participants after they compete in their matches.
This year's Cornhusker State Games Opening Ceremonies is set for Friday, July 15. The show begins at 8 p.m. at Seacrest Field in Lincoln. Registered athletes who come early from 4:30 – 7 p.m. can enjoy the free athlete meal at Sports Fest. Cornhusker State Games Chess Tournament takes place on Saturday, July 16 and Sunday, July 17 at Southeast Community College.
Find more information at https://www.cornhuskerstategames.com/.
"Chess has created an opportunity for me to meet unique individuals who have gone on to be famous in other fields," Malpert said. "But, more directly, the game develops the rigor of thinking. It helps improve each player's intelligence levels."