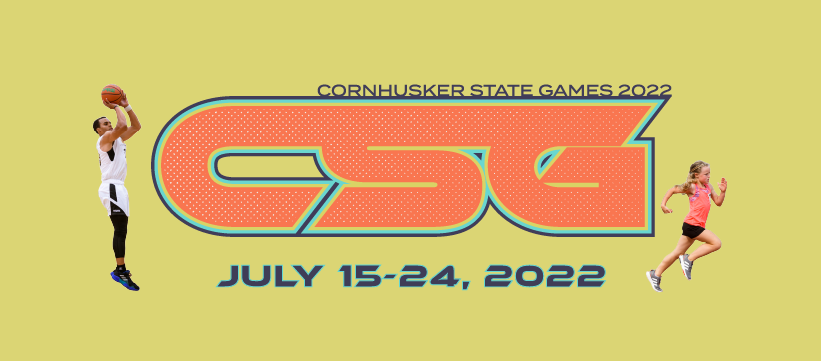 It's a tradition unlike any other in Nebraska – the Cornhusker State Games. Every year, more than 10,000 athletes from across the state participate in 70 unique sports over a couple of weeks. This year marked the 38th annual games.
Each year, the CSG Opening Ceremonies occur on a warm July night at Seacrest Field in Lincoln. The show kicks off annually at 8 p.m.
---
8:00 p.m.
Governor of Nebraska Pete Ricketts and award-winning sportscaster Kevin Sjuts took the field to welcome the crowd, sponsors, and athletes.
"I started at 10/11 News in 2005; since then, I have been to every CSG Opening Ceremony," Sjuts said. "The staff is amazing at coming up with new and unique events to make it a family-friendly atmosphere while being on the edge of your seat."
Led by the 2022 honorary parade marshal Kathi Wieskamp, CSG athletes paraded onto the field. Over the past 33 years, Wieskamp has been heavily involved in serving the student-athletes of Nebraska.
8:20 p.m.
The Nebraska National Guard presented the presentation of colors while the national anthem was performed by the Lincoln Continentals Barber Shop Chorus.
8:30 p.m.
Seward native Jesse Rood broke a Guinness World Record for the longest axe throw (90 feet). The crowd was on their feet chanting the words, "JESSE, JESSE, JESSE." Once Rood stuck the axe on his target, he danced around the field while pumping the crowd up.
8:40 p.m.
A special introduction was given to a handful of people, including Natalie Pieper (Miss Nebraska-USA), Stephanie Lien (Miss Nebraska), Alexandria Thompson (Miss Nebraska's Outstanding Teen), and Callie Troyer (Miss Teen Rodeo Nebraska).
Afterward, University of Nebraska-Lincoln Softball players Olivia Ferrell, Karlee Seevers, and Abbie Squier took part in leading the Oath of Athletes for the CSG participants.
8:55 p.m.
Skydivers from the Lincoln Sport Parachute Club jumped from the clouds onto Seacrest Field while holding the American flag.
"WHOA" and "NO WAY THAT JUST HAPPENED" rang from children sitting in the front row bleachers.
9:10 p.m.
Freestyle MotoX daredevils (Scott Murray, Logan Allan, and Scotty Miller) put on an exhibition for the ages. Difficult flips and jumps with an unbelievable amount of hang-time were on full display.
9:25 p.m.
CSG Opening Ceremonies tradition is to gather a famous athlete with ties from Nebraska to light the torch cauldron. This officially kicks off the games.
This year, the long-awaited mystery torch lighter was Jordy Bahl (star pitcher for the Oklahoma Sooners Softball team).
A native from Papillion, Bahl won the 2020-21 Gatorade National Softball Player of the Year and 2019-20 and 2020-21 Gatorade National Player of the Year. She also won three Class A state titles at Papillion-LaVista High School.
In her freshman year at Oklahoma, she won a National Championship, became a First Team All-American, and claimed Big-12 Freshman/Pitcher of the Year and Softball America Freshman of the Year.
"Being able to light the torch was an incredible honor," Bahl said. "It's awesome that people from all over Nebraska come together and enjoy this environment. It's what this world needs."
9:35 p.m.
The fireworks show concludes a fantastic evening at Seacrest Field. It's no surprise that so many individuals continue to attend the Opening Ceremonies.