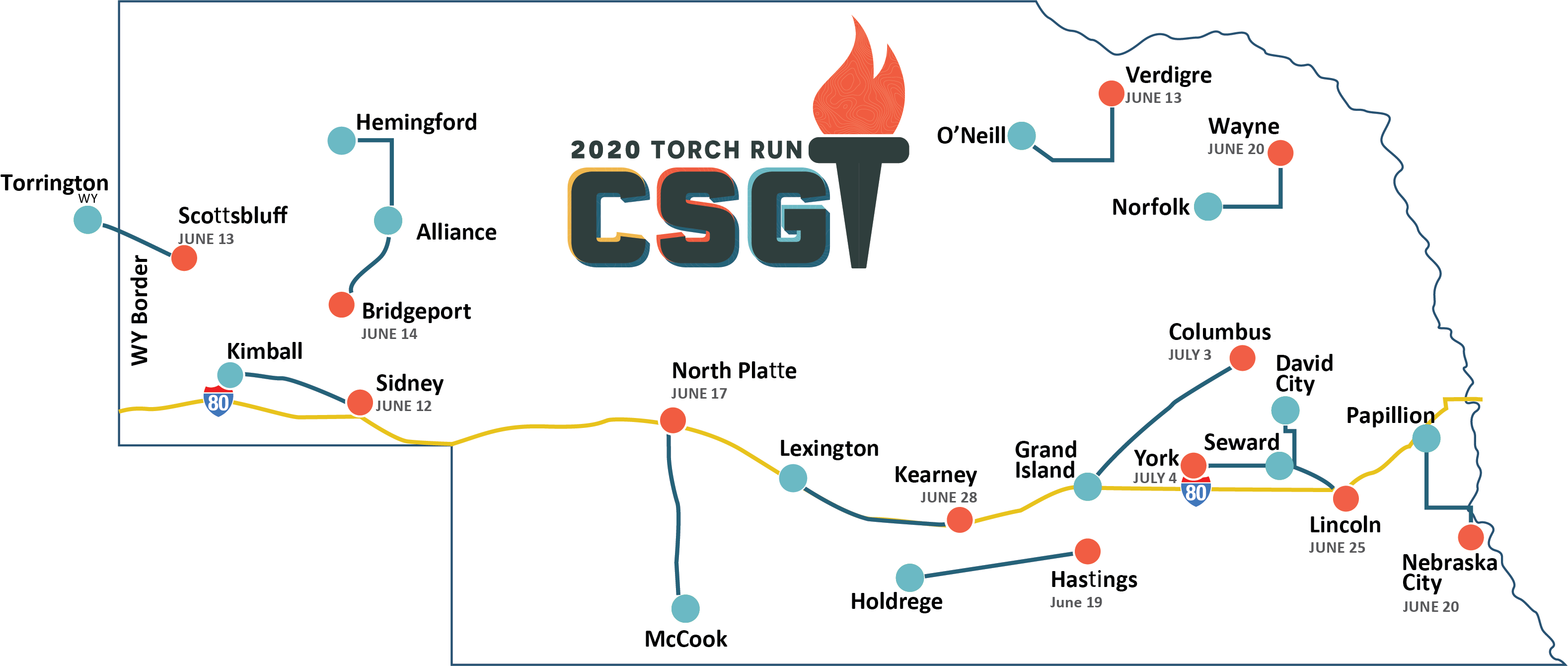 "The Torch Run is a unique way, in the Olympic spirit, to alert people across Nebraska that the Cornhusker State Games will soon take place. It also provides an opportunity for local athletes to participate in the State Games free of charge in their home area. Lastly, the Torch Run enhances community pride by showcasing local athletes and casting a bright light on dozens of wonderful events across the state."
-Dave Mlnarik, Executive Director – Nebraska Sports Council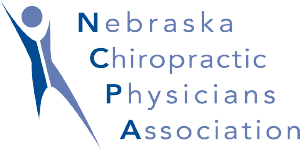 Description
The Cornhusker State Games is one of the largest amateur sports festivals in the nation. On July 17–26, more than 11,000 Nebraskans of all ages and abilities will compete in more than 60 sports, showcasing their talents and encouraging others to adopt healthy, active lifestyles.
The spirit of the Games will be spread statewide by the Torch Run, thanks to the efforts of hundreds of runners and volunteers. Patterned after the Olympic Torch Run, the relay focuses the attention of the public on the Cornhusker State Games and the partnering events as it crosses the state.
Schedule
DATE
ROUTE
EVENT
Friday,
June 12
Kimball to Sidney
Sidney Gold Rush Days
Saturday,
June 13
Torrington, Wy to Scottsbluff
West Nebraska All-Star Game
Saturday,
June 13
 O'Neill to Verdigre
Kolach Days
Sunday,
June 14
Hemingford to Bridgeport
 
Wednesday,
June 17
McCook to Northplatte
NEBRASKAland Days
Friday,
June 19
Holdrege to Hastings
Tour de Nebraska
Saturday,
June 20
Papillion to Nebraska City
Papillion Day Parade 
Saturday,
June 20
Norfolk to Wayne
Laugh and a Half Marathon
Thursday,
June 25
David City to Lincoln
CSG Night at Saltdogs
Sunday,
June 28
Lexington to Kearney
Kearney Community Olympics
Friday,
July 3
Grand Island to Columbus
Red, White, Kaboom
Saturday,
July 4
Seward to York
Seward 4th of July Grand Parade
Rules
Runners must run at least one mile and may choose the general location during registration. Schedulers will use runners' addresses to make assignments as convenient as possible, unless otherwise directed. Miles will be scheduled according to Nebraska Department of Roads mile marker numbers, on a first-come, first-served basis.
Runners are responsible for their own transportation to and from your scheduled mile(s), and are encouraged to bring your own refreshments.  Please wear the T-shirt given to you by the torch run crew at your appointed time to signify your involvement.
In order to stay within the safety requirements of the Nebraska State Patrol and to stay on schedule, we cannot allow bikers, strollers, pets, in-line skaters or casual walkers to participate.  In addition, all transporting vehicles must pull completely off the road and have hazard signals turned on.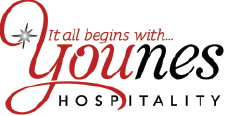 Younes Hospitality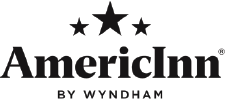 AmericInn By Wyndham-Ogallala, NE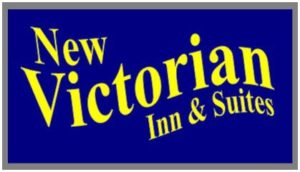 New Victorian Inn & Suites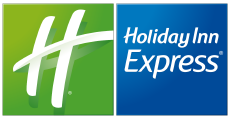 Holiday Inn Express-Scottsbluff, NE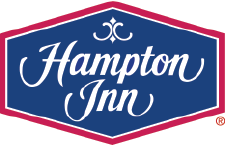 Hampton Inn-Sidney, NE
Mailing address: 
Po Box 29366
Lincoln, NE 68529
Shipping address:
3260 Folkways Blvd Suite B
Lincoln, NE 68504